Have you ever wondered what kind of jobs an Okanagan excavation company partakes in? If yes, we have put together an article explaining our purpose as an excavation company. Many people assume that excavation is simply a matter of digging holes in the ground. However, excavation companies do much more than just carve out holes. From demolition to landscaping, an excavation company can come in handy in a variety of situations. Follow along below to learn about all the services an excavation company can provide to you.
Meeting City Regulations and Management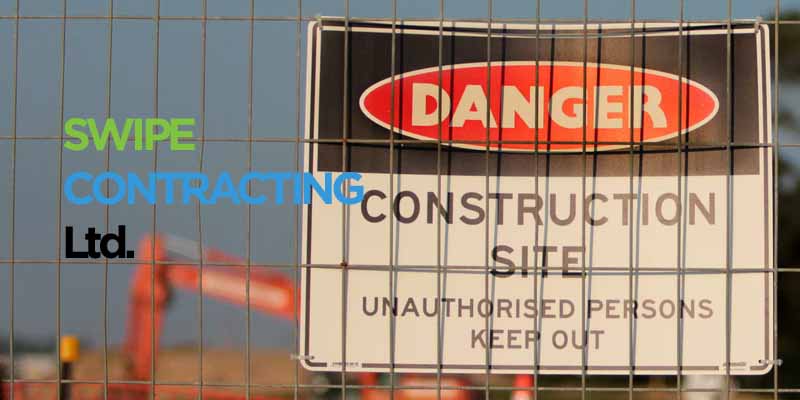 Permits are a necessary part of excavation. Most cities will require a permit to do the simplest of construction projects. Furthermore, a permit provides specific regulations and guidelines required by your city as you work on completing your project. An Okanagan excavation company is knowledgeable about permits and city guidelines. Thus, making the process of excavation much quicker and easier.
In addition, an excavation company needs to have expert management skills. Oftentimes, bigger excavation companies will have more than one project on the go. This means that they need to effectively manage their time in order to get everything done on time. Project management is a prime skill needed to operate an Okanagan excavation company.
Okanagan Excavation Company Removes Debris and Delivers Material.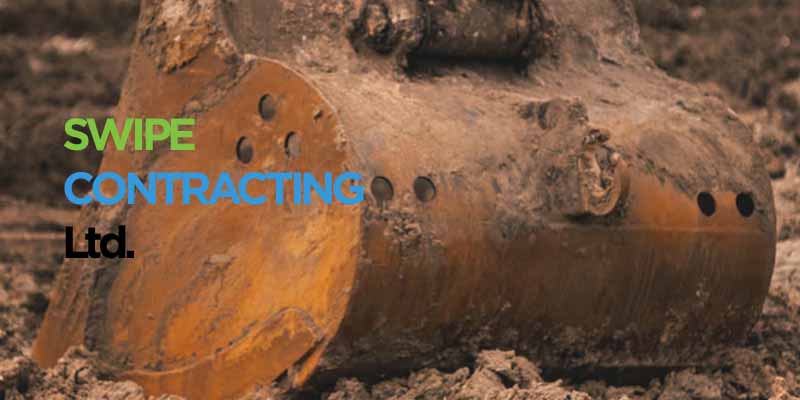 An Okanagan excavation company like SWIPE Contracting has fleets of heavy-duty machinery. These large machines can be used to haul debris and deliver materials. Even if you don't need a big hole dug, an excavation company can still come in handy. For instance, demolition projects or landscaping projects can produce lots of debris. In order to remove unwanted materials from the job site, you can hire an excavation company. Or, if you need materials like rock, dirt or sand delivered to a job site. Working with an excavation company can help save you time and money.
In some cases, excavation companies will offer snow removal services to commercial properties. This is because they have plenty of machines to attach plows to. Additionally, they have dump trucks to haul out the snow after it has been shovelled from the site. Contracting an excavation company to remove snow from your property in the Okanagan can be extremely beneficial. Forget having to shovel several inches of snow by hand when you can hire an excavation company to do it for you.
Safe Demolition Services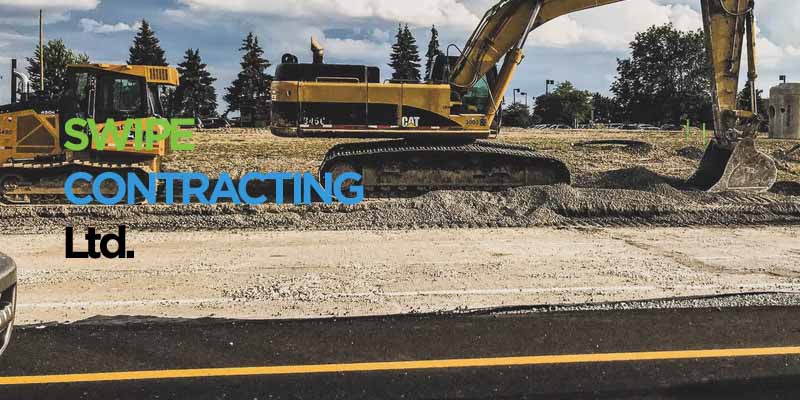 SWIPE Contracting Ltd is familiar with demolition. Excavation companies often offer demolition services in addition to their removal services. This is because of the versatility of their equipment. Most excavation companies will offer some kind of commercial or residential demolition services. However, commercial and residential demolition are two very different jobs.
Demolition projects require precise planning and city approval. An excavation company can help you with disconnecting utilities and services. For instance, gas lines, water lines, electricity and sewage. It is important that the building is tested for asbestos and other potentially harmful materials before demolition. Without hiring an expert, you could expose yourself to life-threatening situations. Demolition can be extremely dangerous when done improperly. Be sure to hire a contractor if you need demolition services for your next construction project. To learn more about why you should hire a demolition contractor, read the article "Why Hire an Okanagan Demolition Contractor?".
Grading and Improving Drainage on Your Property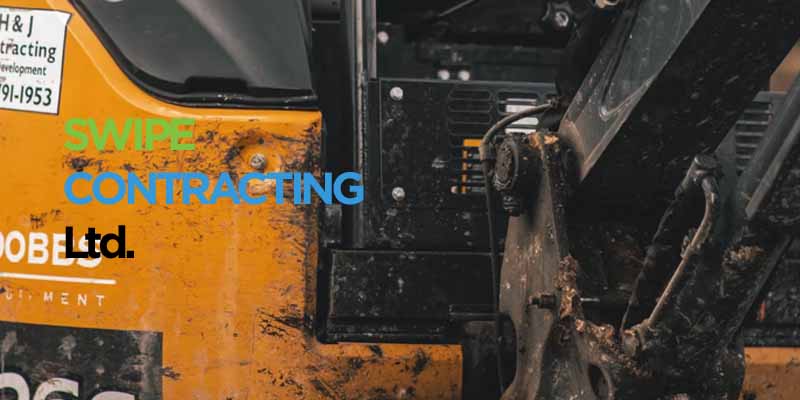 Another great service that an excavation contractor can provide is grading your property. Grading is the process of creating a level base, or one with a specified slope. This is done in preparation for construction work, making landscape and garden improvements, or improving surface drainage. Drainage issues can cause mould, damage your foundation, and reduce the integrity of materials like concrete and wood. Having adequate drainage on your property is essential.
In order to prevent drainage issues, excavation companies can be hired to fix the slope of your property. For residential properties, it may be a matter of sloping your driveway towards the street. Moreover, you may need the help of an Okanagan excavation company to slope your yard away from the foundation of your home. Furthermore, excavation companies can also help create a level base in order to start the construction of a new building.
Contact Your Okanagan Excavation Company Now!
If you're in need of an Okanagan excavation company, contact us at SWIPE Contracting today! We'd be happy to help you with your latest construction project by offering any one of our services listed above. We would love the chance to come to assess your job site and get a quote prepared. For more information don't hesitate to reach out to us. It's our duty to ensure safe and timely excavation services. We look forward to helping you out soon! Be sure to visit our website next month for more information and updates.