RESIDENTIAL MOLD REPORTING
Residential Mold Reporting in Kelowna, Vernon, Penticton, Kamloops or Chilliwack
---
The indoor air you breathe home is important for your health and well being!
Contact Swipe Contracting if you suspect mold in your home. Our experienced technicians can guide you through all of the steps required for an air quality test. It's very important to identify and remove any mold infestations in your home. Swipe's mold testing services will allow us to identify, collect and remove any harmful mold from your home. Removal of mold from your home will greatly improve your air quality. Poor indoor air can lead to a number of health issues ranging from acute to chronic. If you, or anyone in your family has experienced allergy like symptoms recently then it might be a sign of mold. Especially if the symptoms are alleviated every time you leave your home for fresher air. Sneezing, wheezing and coughing, along with headaches can be indicative of mold spores. Contact us for mold testing today in your BC home or condo!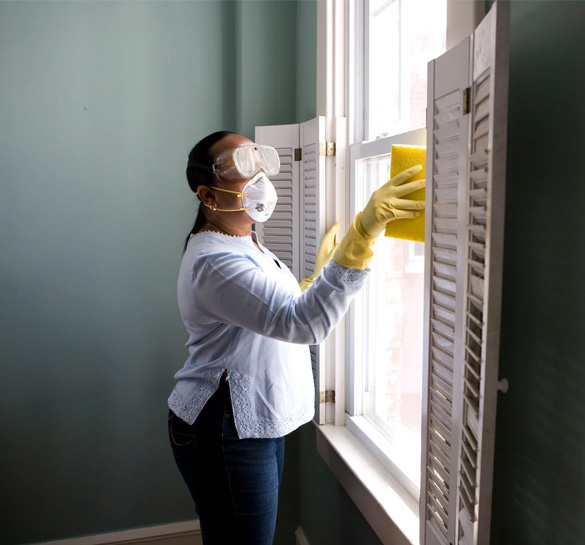 MOLD REPORTING
---
Mold reporting can help you identify where your health concerns are coming from. Our reporting offers a look into the type or types of mold that have been found. We can tell you whether the mold is toxigenic, pathogenic or allergenic. Some molds identified as allergenic can become toxigenic. That's why it's so important to know what type of mold you are dealing with. The best way to avoid any mold related health issues is to ensure that your home or condo is mold free.
Three Common Reasons to Find Mold in Homes
---
Please call Swipe Contracting for more information about mold in your house!

LEAKS
Undetected and unrepaired leaks can lead to a proliferation of mold in your home. From leaky air conditioning units to leaky roofs. If water is getting into your home through a leak then it needs to be remedied immediately. Leaks in your ceiling and roof can lead to mold in your walls and drywall.

HUMIDITY
Mold loves to grow where it is damp and humid. If you have poor ventilation in your home and it smells musty it could be mold. You can find mold growing in high humidity areas in closets, walls, ceilings and more. Proper ventilation is key for each room in your home, especially if you are close to water.

DAMPNESS
Mold can begin to grow on damp areas as soon as 24 hours. It's that quick! If you leave piles of damp clothing around, pick them up asap. Don't delay in drying out damp carpet from a flood or leak. It should be taken care of as soon as possible. Keeping surfaces free from damp humidity will do wonders to keep mold away.
IS MOLD PRESENT IN YOUR HOME?
---
Take Swipes Online Questionnaire and Find Out Now!
BOOK A NO OBLIGATION CONSULTATION FOR YOUR HOME OR BUSINESS TODAY!