There are so many reasons to hire an Okanagan demolition contractor. Doing the demo yourself is usually not an option for various reasons. For instance, safety, tools, and experience. However, some ambitious business owners will try and execute the task anyways. No matter how urgent you'd like to tear down that old structure, it is important to find a contractor that knows what they're doing.
After 15+ years of experience, at SWIPE Contracting, we know how to get the job done right. We encourage you to look for a professional contractor like us before you get any bad ideas about demolishing a structure yourself. Still not convinced that you need to hire a professional?
Please continue reading below.
An Okanagan Demolition Contractor is Safe.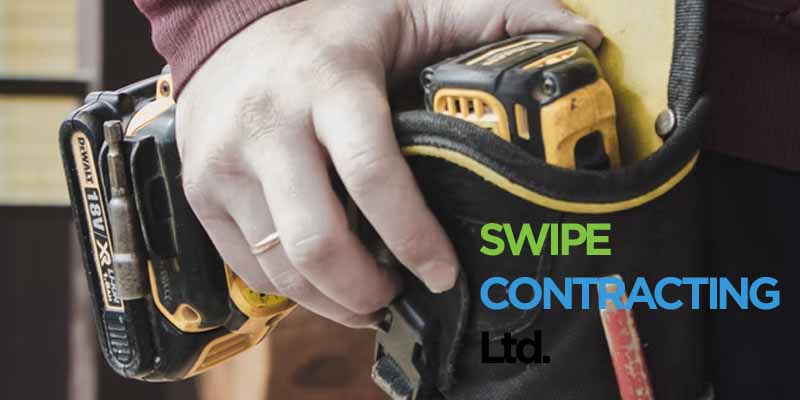 Safety is the number one priority when executing a demolition project. For a safe demo project to start the existing gas, water, electrical, and steam services must be disconnected. And those are just a few of the hazards that can arise. There are also other safety concerns to consider. With proper planning, many of these pitfalls can easily be avoided.
Firstly, an assessment determines if there are any hazardous substances present in the structure. Asbestos is typically found in buildings constructed before 1970. There are serious health risks involved with demolishing a building where asbestos is present. Health authorities could require you to stop demolition if proper care is not taken to remove the asbestos before tearing the building down. Click here to read more about the information on the health risks of asbestos.
Swipe Contracting carefully prepares each demolition site. To protect everyone on site, we check that all high-risk collapse areas are braced, shored, and properly supported. Otherwise, falling debris can seriously injure workers from above. Also, there is a risk of sudden building collapses, so this precaution is imperative. In addition, the equipment can pose a serious risk to people working on a demolition site. If inexperienced workers accidentally tip the heavy machinery, then the driver is in serious danger.
Do not neglect the safety risks involved with tearing down a building. Serious harm to those employed is a real risk of carrying out a demolition improperly. Contact a professional contractor if you'd like to start the process of demolition.
Get the Job Done in a Timely Manner.
Another reason to hire an Okanagan demolition contractor is because of their efficiency. Having the process done in a timely manner requires you to have a contractor. Most demo companies have years of experience and several connections to engineers, architects, and city members. Thus, making the process much more efficient. Instead of waiting months to wrangle these people together, the company will take care of it for you. Moreover, they have other resources like materials and tools that speed up the process as well. By hiring a professional Okanagan demolition contractor, you'll get the job done quickly and safely.
An Okanagan Demolition Contractor Has the Right Tools.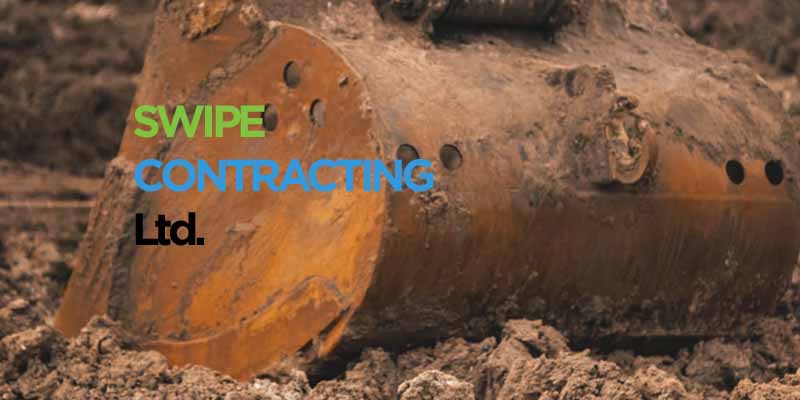 Having the right tools for the job is essential in safety and efficiency. To remove the debris we require special tools and equipment. Most of this equipment is extremely expensive to rent and sometimes requires proof of a commercial driver's license. Many demolition contractors use long-reach excavators, material handlers, scrap shears, hydraulic hammers, and pulverizers to execute the demo. Don't look to the Average Joe to get your job done in order to save a buck. They won't be able to operate the machinery required in a safe or cost-effective manner. 
In addition, they won't have the tools to dispose of the debris properly. Have you ever wondered where all of the concrete and metal scraps go after a building has been torn down? All of the pieces of the building need to be separated into recyclable materials, waste, and hazardous substances. All of which, are dealt with differently. An Okanagan demolition contractor can separate the debris into the correct categories. Correct disposal is important. You cannot recycle Asbestos-containing materials the same as wood or metal scraps bound for recycling. 
Hire SWIPE Contracting LTD Today.
If you're in need of building demolition, contact us at SWIPE Contracting today! We's be happy to help you start tearing down your desired structure. We are happy to come to assess the location and get the wrecking ball rolling. For more information don't hesitate to reach out to us. It's our duty to guarantee a safe and timely demolition process. We look forward to helping you out soon! Be sure to visit our website next month for more information and updates.