Contractors often offer a wide range of services. For instance, our Victoria demolition company does everything from asbestos removal to excavation! Before you choose a contractor, it's important to know what service you're in need of. Some of the most commonly mixed-up services are excavation and demolition. Clients generally mistake these two services for each other which can cause some confusion. It's important that you understand the differences between these services so that you can hire the right contractor for the job. In this article, our experts at SWIPE will be going over the differences between demolition and excavation. This way you can better understand what service you'll need for your next project! Follow along below to learn more.
What Does a Victoria Demolition Company Do?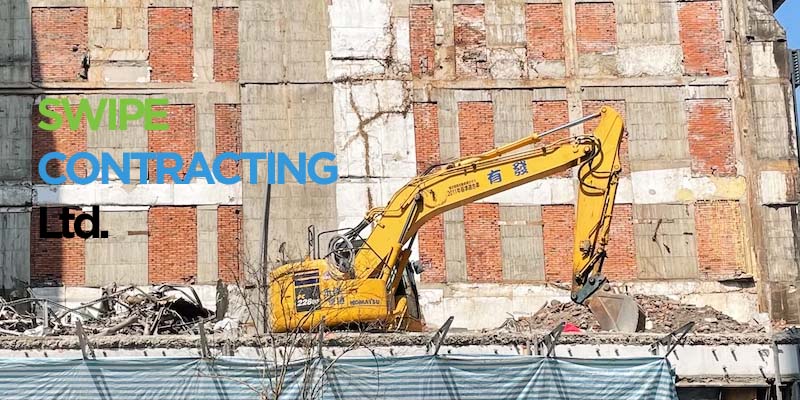 Demolition is the process of safely tearing down existing structures that are no longer wanted or needed. Buildings can be torn down either partially or completely by using controlled methods. While demolition may seem like a wildly reckless task, when done properly it is actually very safe and necessary. Moreover, demolition can involve stripping the interior of a building to complete a remodel. Or, prepping a building for a facelift by demoing the exterior. There are numerous methods of demolition that people rely on daily. Each method is useful in different scenarios, however, all demolition options generally follow the same steps.
Some of these steps include:
Before any demolition can commence, your site will need to be evaluated by a demolition professional. The inspection will allow demolition contractors to identify potential hazards and start to come up with a plan for how they will demo the structure. They will also need to inspect your site to determine exit and entry points, as well as, what the cost of the project will be. 
Like with any construction project, permits are a necessary part of the job. Without permits, you can be subject to large fines and major delays in your timeline. Before demolition, it is essential that we obtain the right permits for the job and gain city approval. 
Buildings are often tied to local services like gas, water, and electricity. These services must be disconnected prior to demolition. Otherwise, numerous safety risks could arise. 
Once all of the above steps have been taken, then it's time to start demolishing the building. After the demolition has been completed, your demo team will need to separate and remove the rubble from the site. 
What's Excavation?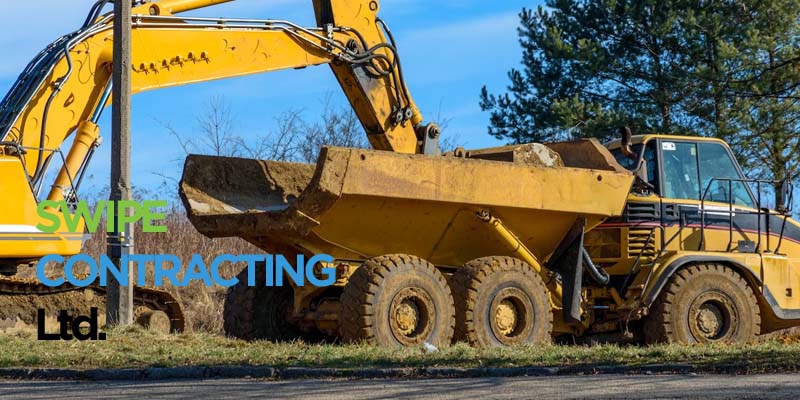 In general, excavation means the removal of soil or rock from a job site to create a level area, open face, hole, or cavity. This is usually done with heavy-duty machinery, tools, and/or explosives. Typically excavation is necessary before new construction can begin. Although excavation may seem simple, it is actually very complex and requires lots of planning. Excavation jobs are best left to professionals due to their difficult nature. Some of the steps involved with excavation include:
Before the excavation begins, contractors must pre-plan the job. This means determining the exit and entry points, removing potential (large) obstacles, and testing the soil.
Another important step in excavation is clearing. This step involves removing vegetation from the area that is to be excavated. 
Next, is ground tracing. Before the digging can begin, contractors must outline where they will be excavating. They also need to mark up the center lines and determine the depth of the excavation.
Once all of the above steps have been completed, then contractors can begin excavating. 
Finally, your excavation team will grade the area by removing any additional soil or debris. They may also backfill the area and replace it with new topsoil. All of this is to ensure that you are left with a level area to begin your construction project!
Key Differences Between Demolition and Excavation?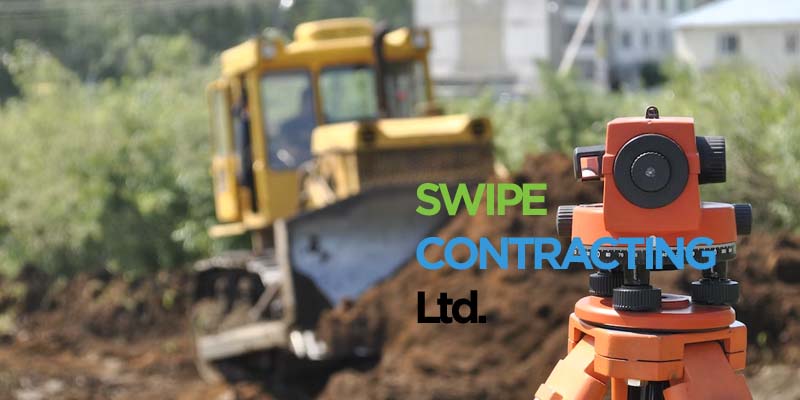 Although you may need both excavation and demolition, it is important to recognize their differences. In general, demolition has to do with the tearing down/removal of existing structures. Whereas, excavation involves prepping the ground for a new project.
More often than not, demolition jobs will require excavation as a last step. But, not all excavation projects will require demolition. 
Contact a Victoria Demolition Company Today!
Demolition and excavation share many similarities. But, it's important to know what separates the two. If you are not sure what services you require for your next project, reach out to one of our experienced team members. We'd be happy to give you a quote on your project and determine what services you'll need. At SWIPE we have several years of experience dealing with demolition, excavation, and asbestos/mould removal. If you have any questions regarding our services, feel free to reach out. We look forward to working with you in the near future.