After a structure has been demolished, there will be a large volume of debris that needs to be dealt with. Unfortunately, all of the debris cannot be grouped together and disposed of. This is because all construction materials need to be discarded differently. For example, asbestos-containing materials will be dealt with in a different way than drywall. It is so important that materials are properly sorted before they arrive at the local landfill. In this article, we will be taking a look at how a demolition contractor in Kelowna separates debris.
Continuing reading below to learn more about this topic!
The Importance of Separating Demo Debris.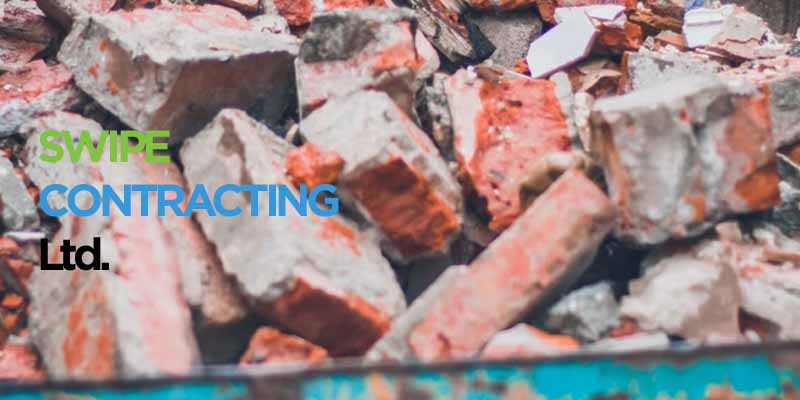 A demolition contractor in Kelowna must sort their waste before heading to the landfill. This is done for a number of reasons. Proper waste segregation allows landfill workers to provide the most appropriate treatment/disposal. Failure to properly separate waste can lead to harmful gases and severe environmental damage. For example, soil infertility and air pollution. By taking the time to properly sort waste, there is a reduced impact on the landfill, a higher recycling rate, lower waste costs, and potential revenue opportunities.
Construction and demolition produce some of the highest numbers of waste compared to other industries. Because of this, it is crucial that waste is properly disposed of. The demolition waste can be separated into a variety of different categories.
For instance:
Insulation and asbestos
Wood, glass, and plastic
Concrete, bricks, tiles and ceramics
Metallic waste and cables
Cement
Sealants and adhesives
Paints and varnishes
Soil and contaminated soil
Asphalt mixtures, tar, and coal tar
Electronic equipment (fridges, washing machines, batteries, light fixtures, etc)
Waste Segregation Rules For A Demolition Contractor in Kelowna.

Waste Segregation Rules For A Demolition Contractor in Kelowna.
Every city has its own rules for waste management. Landfills may differ from area to area, however, the general principle of waste separation remains the same. The City of Kelowna has a strict number of rules surrounding the accepted disposal of waste. If these rules are not followed, you can be subject to a host of fines and penalties. At the Kelowna landfill, demolition and construction waste are charged at a rate of $102 per tonne with the exception of Gypsum board. Loads less than 250 kg are subject to a $12 minimum charge.
Asphalt shingles are accepted at the landfill as a recyclable material, however, additional charges will apply if they are mixed with other garbage. Furthermore, wood waste will be accepted if separated into clean wood (untreated, unpainted wood). Additionally, drywall or gypsum board must be sorted from any other garbage and certified to be asbestos-free before heading to the landfill. Drywall must also be sorted into new and used groups and then further separated by condition. The Kelowna landfill also accepts metal, concrete, asphalt, major appliances, and bulky wastes.
Dealing With Contaminated Materials.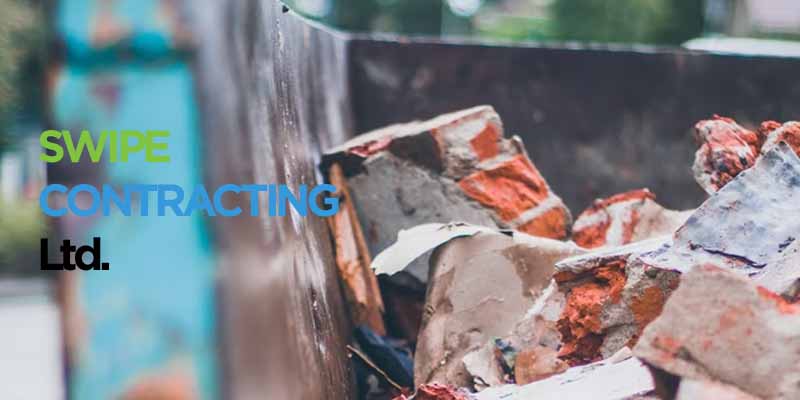 Contaminated materials like those containing asbestos are accepted during a strict timeframe. As of 2022, the Kelowna landfill accepts asbestos-containing materials from 9 a.m to 1 p.m on Mondays, Wednesdays and Fridays. Moreover, asbestos products are only allowed in a certain quantity without prior approval. For those looking to dispose of greater quantities of asbestos-containing materials, the Kelowna Landfill will need to be contacted. Approval for your asbestos drop-off needs to be obtained 24 hours in advance of the disposal.
Furthermore, AC pipe (cement asbestos-containing pipe) has a special set of disposal rules because of its hazardous nature. Friable AC pipe needs to be treated as asbestos. However, non-friable AC pipe is considered to be non-hazardous. Despite this, AC pipe still requires special handling because if it is damaged in any way, it becomes friable and, therefore, dangerous.
*Note: Demolition cannot begin until an asbestos check is done on the building.
It is best that a skilled professional handles and disposes of any materials containing asbestos. Without proper care, there are severe health and environmental risks involved. Find a local demolition contractor in Kelowna for assistance with asbestos-containing materials.
Contact a Demolition Contractor in Kelowna Today!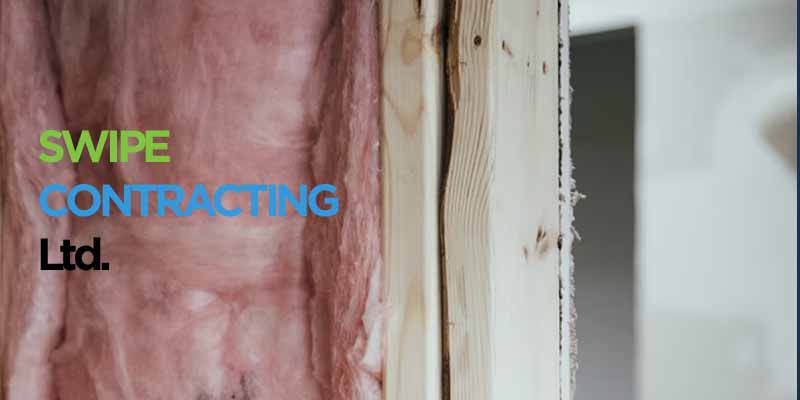 Waste segregation is a vital part of any demolition or construction job. Without proper waste separation, you could be subject to a variety of consequences. In order to prevent health complications and environmental damage, it is crucial that waste is sorted accordingly. For help with a demolition job, contact us today. We'd be happy to help you during the demolition process. If you have any questions regarding waste removal and separation, feel free to reach out. We look forward to working with you in the near future.